Mirror Image II/II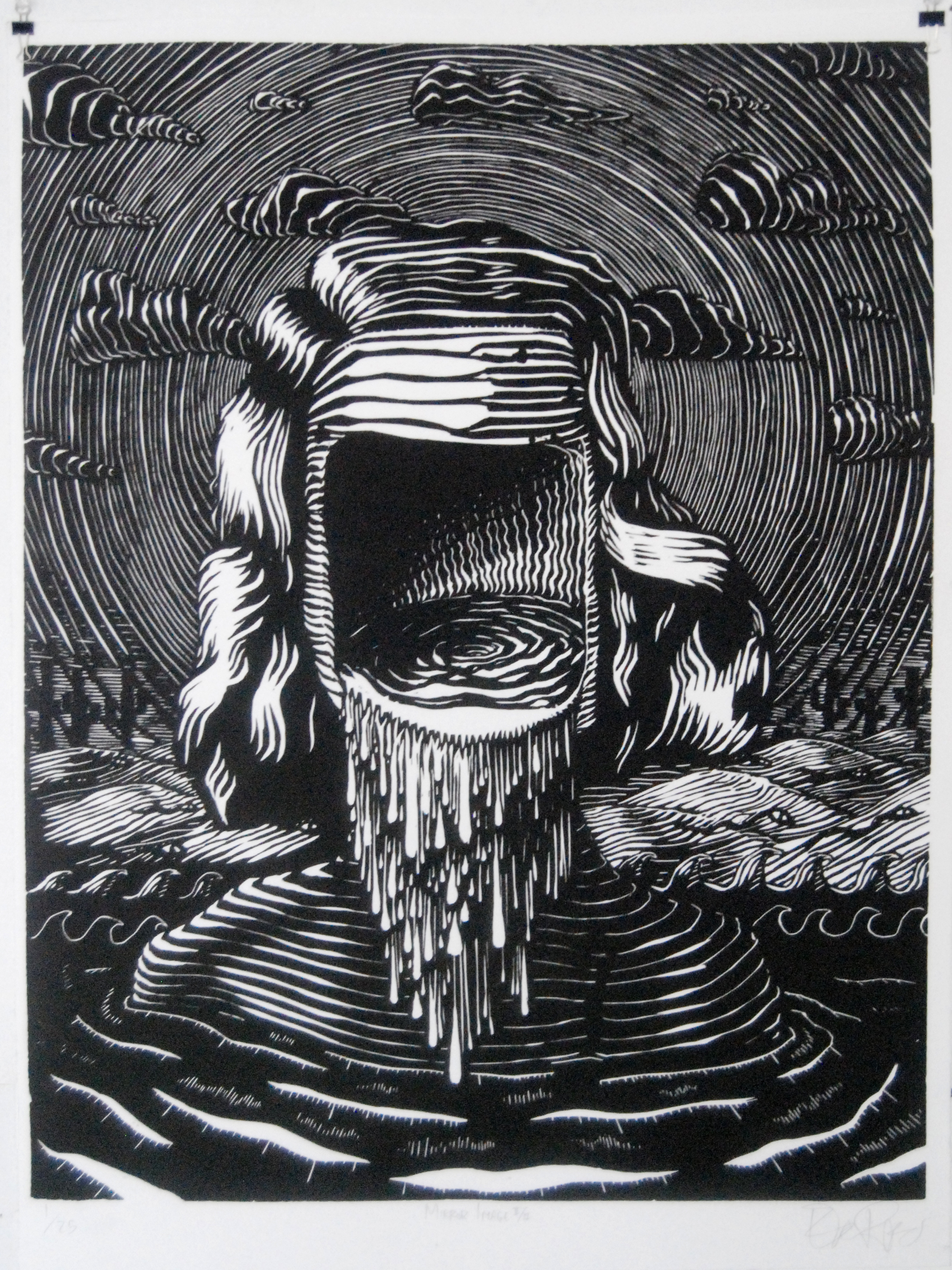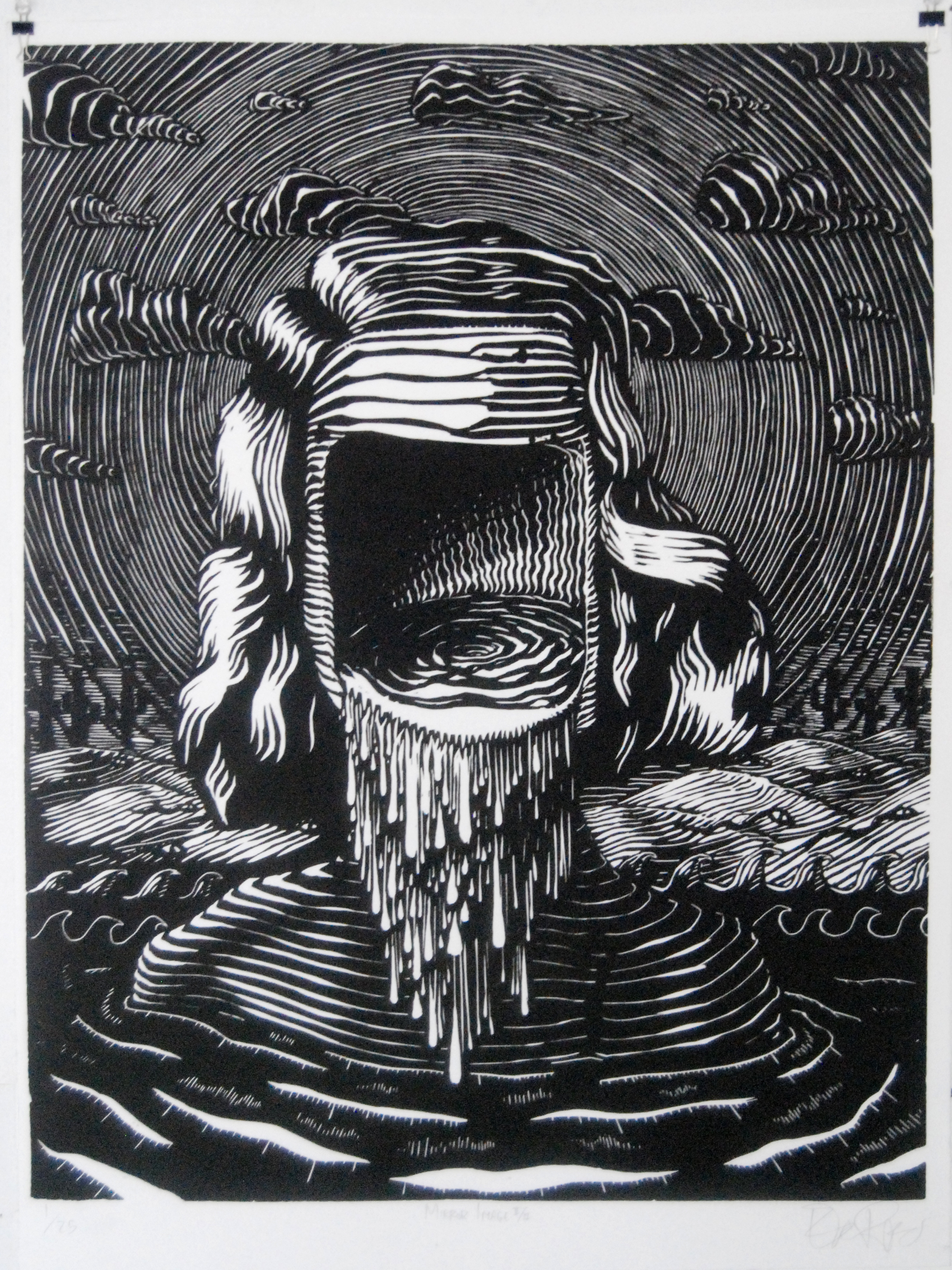 Mirror Image II/II
A human stands in water faceless.
The landscape is snakes and cactus and sky that appears in another language.
Limited Edition of 25.
Relief wood block print.
Hand-carved and hand-printed on hand-torn paper by the artist.
Part of the 2015 Exhibit, "We, A Lens To The Eternal"
These prints have been exhibited through-out the United States and Europe.