Separating Something (Right)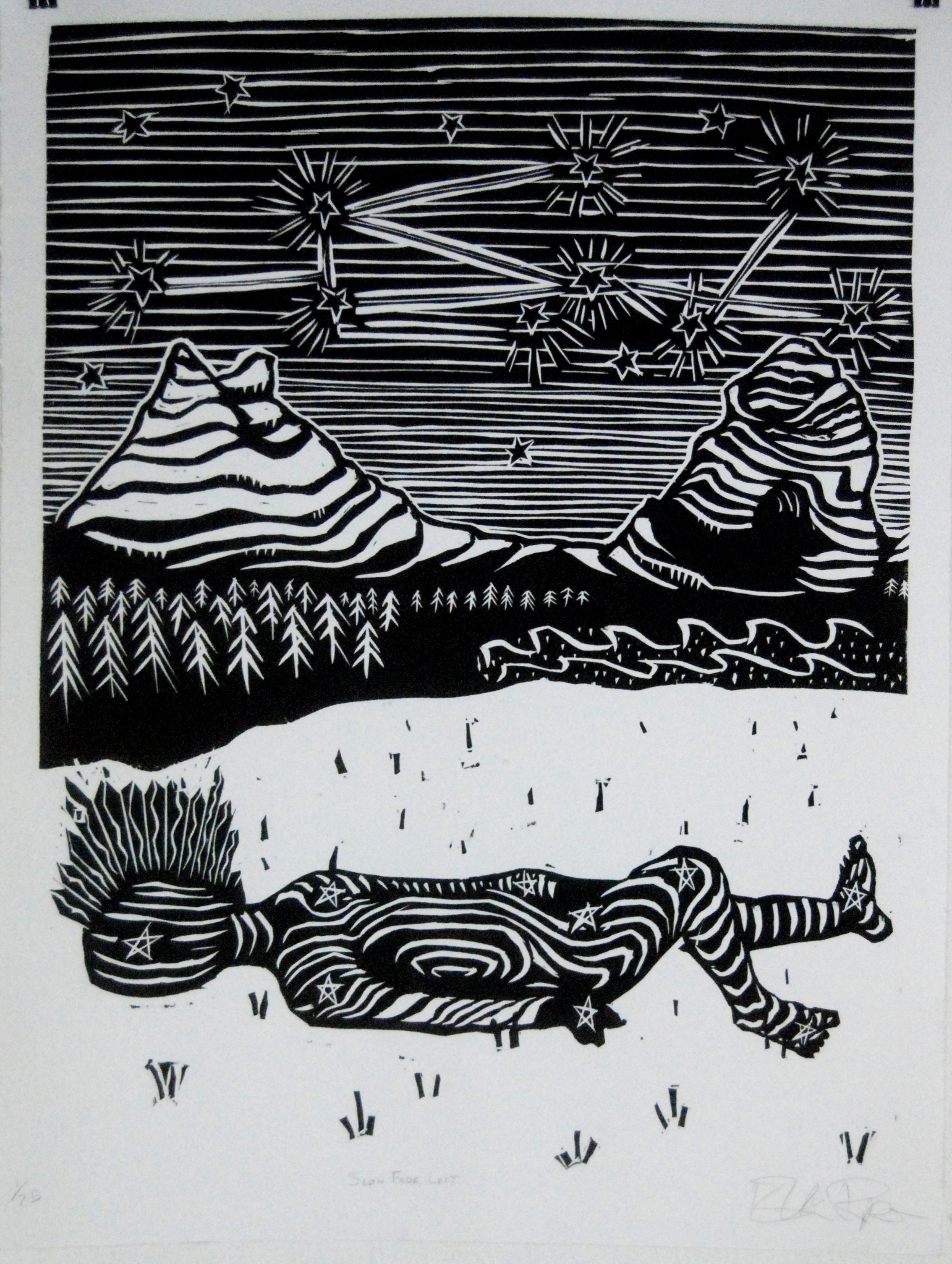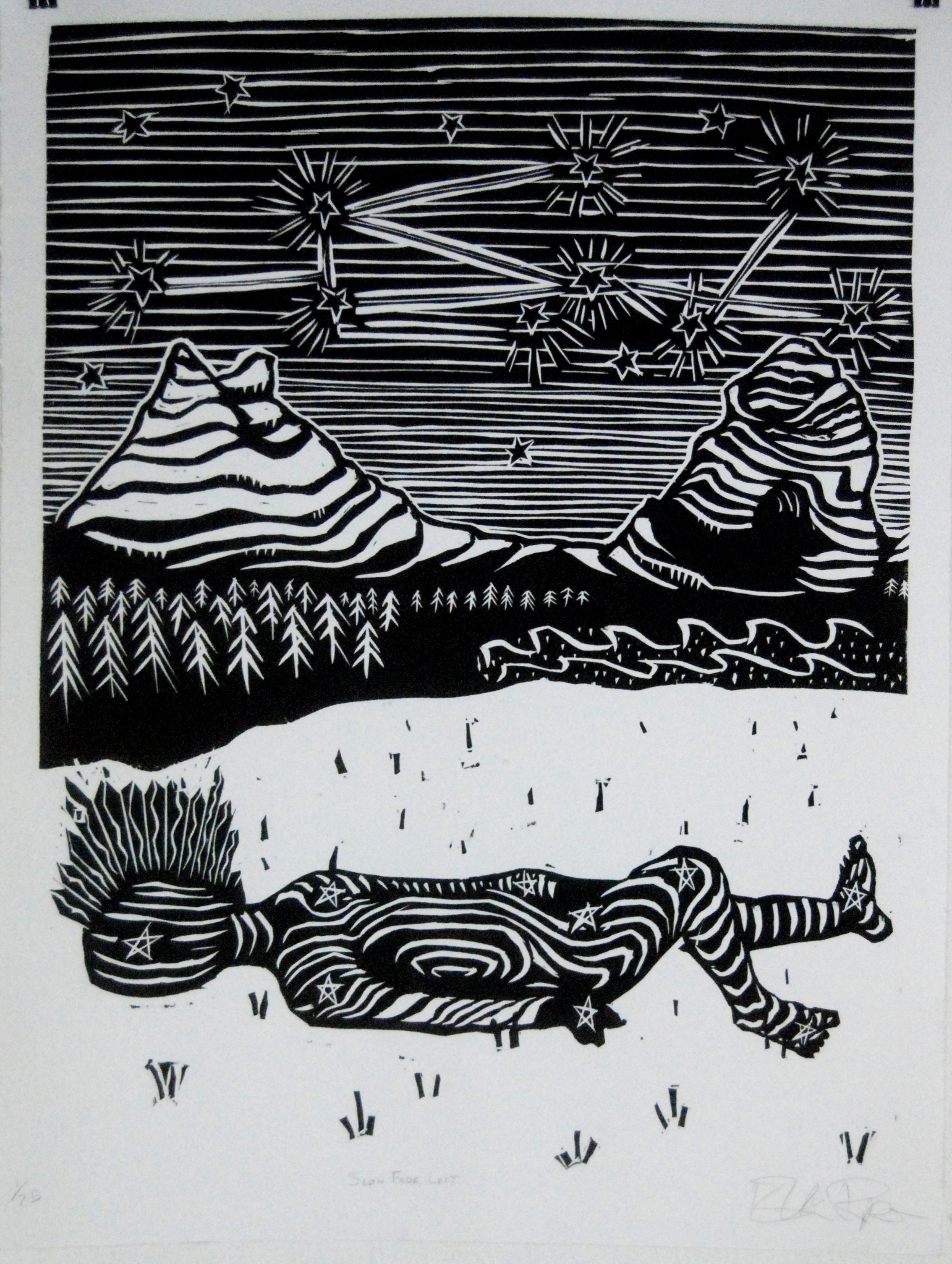 Separating Something (Right)
Figure lays in the wilderness under the stars. The figure is aware of it's connection to the environment.
30"x22"
Both pieces carved on the same block of wood.
Wood was carved in half with carving tools and images were printed separate.
The separation mirrors the figure's UN-bridgeable yet UN-separable relation to their environment.
Relief wood block print.
Hand-carved and hand-printed on hand-torn paper by the artist.
Part of the 2015 Exhibit, "We, A Lens To The Eternal"
These prints have been exhibited through-out the United States and Europe.res